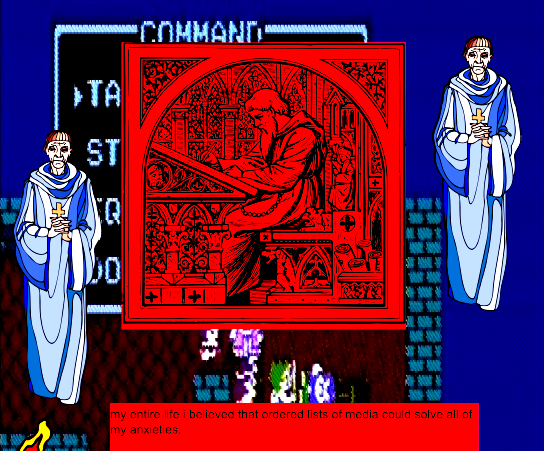 Top 300 Games List
my entire life i believed that ordered lists of media could solve all of my anxieties.
ordering my top 500 video games and the top films of the 1960s and top albums of mid-2000s emo would add a distinct and true order to my miserable fucking life.
in 2018, as i finished my second year of grad school, i lost my passion for list making. i still love reading lists the most of all, and i am still writing them but the passion has died away.
---
made for zine jam 2018
Download
Click download now to get access to the following files: